Finland is an important market for us at Espeo. It's where we got our start as a company and we're still working with Finnish companies. Some, like Sanoma, have worked with us for over a decade. I spoke to our Finland regional director Aki Inkeroinen about his approach and about the state of outsourcing in Finland.
Finland has an outsized influence on technology and a healthy drive for innovation. However, it lacks is a workforce. A Shortage in qualified software developers slows innovation and could eventually stifle the country's competitiveness. This is something that many companies in central and eastern Europe hope to capitalize on. However, working with Finns takes a specific approach. Inkeroinen hopes to bridge the gap between Polish developers and Finnish companies. He offers his own view and some of the methods he uses day-to-day. I sat down with Aki to get his view.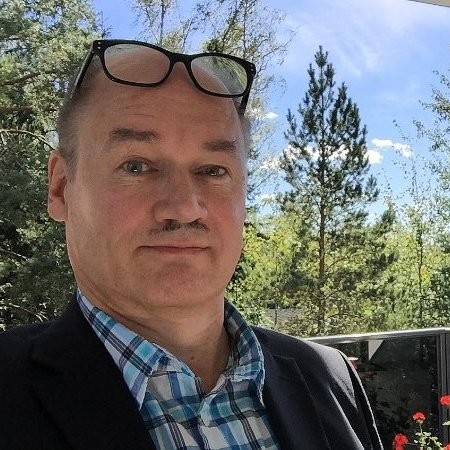 What are some of the best practices for selling tech solutions in Finland?
In Finland, people are a bit different. There is less small talk and a very direct path to business needs and solutions.
Every time I start a discussion with customers, I start first with their exact business needs. Typically there are many points where a set of new technologies can create business benefits that give companies a competitive edge. Clear benefits achieved through cutting edge technology — That's always my goal.
There are a lot of skilled companies in Finland, but the problem is that they need help with software development. This is especially true with startups at the moment. The startup scene in Finland is in very good shape. We have for example a Slush event that is one of the largest in Europe for startup companies. Startups often have some unique business or solution ideas that need to be scaled up. That is the place where I can help with Espeo's software development expertise. We have already cooperated with over 20 startups in Finland, so we know exactly how to do it.
Large enterprises are a different area with their own needs for digitalization. Quite often they have been using some legacy systems with some places for web and mobile development as well as integrations between the systems. I know this very well because I have my background for example from IBM and Dell and have been working with those customers for several decades.
In this case we are able to offer complete solutions starting from service and user interface design upto the solution building and maintenance of the running environment. Some of our expertise areas are for example media, healthcare, education and payment solutions.
For Finnish companies, what kinds of companies are they looking to work together with? What values are Finnish companies looking for?
We have always been technologically oriented. We are typically among the first countries to implement new technologies. Some examples are for example mobile communications, fast networks, electronic banking, datacenter virtualization, and ICT outsourcing. In many cases, we've been implementing those 5-10 years earlier compared to some larger countries in Europe. It is also well known that Japanese car manufacturers used to use Finland as their testbed for their new models. Similarly, it was for Cisco for routers and Nokia for mobile and network equipment.
ICT outsourcing started over 20 years ago. All the large datacenter and solution outsourcings have been done. From the software development perspective, the reason for outsourcing has been that the customers are missing their own software development resources. Just a couple of weeks ago there was a quote in the press about how there are up to 14,000 missing software developers in Finland. A few years ago it was 5,000-7,000.
So in this current situation, Finnish companies are looking for smaller partners to do special solutions to speed up their own business development.
What makes Finland's business culture unique. Why does it matter that there's a local team to "know how to work" with Finnish people?
It's straight into business. No small talk, but it is also so that the recommendations and your company reputation matter. I mean that the customers want to be sure, in a way, that this company is valid. They will not buy from some unknown foreign software house that may disappear whenever they will or if the quality level of the solution they build is totally unknown.
For us, it is the benefit that we have an experienced local team and the company has been working with Finnish customers since 2008. Our customer base in Finland is at the level of 40 companies and we have many Finnish references from multiple industries. We are able to help also the Finnish companies with an international presence because we operate in Europe, the U.S. and the Middle East.
Everybody in Finland is pretty technically oriented. So they jump into technical details. If you're able to solve those technical needs then it's easier for this customer to order from you. That is exactly what we do with our local team, we design the solution, solve the technical needs, and take the responsibility that the solution works as expected.
Do many outsourcing companies have issues working with Finnish companies?
Yes, in a way. I mean that the cultures in some countries are very different. Nowadays it's well known because those larger ICT companies have been outsourcing, the work they offer to their customers, to countries farther afield in south or east Asia. In those cases, it sometimes means that the customer needs to have very tight control over the project.
If you are needed to assign the work task by task and say what needs to be done does not work well in Finland. Typically the customers wait more like cooperation where someone is able to propose what is the best solution to be implemented and why. That is exactly the way we work. We do our software development in Poland and our development is agile and communicative. We propose the best and most cost effective solution that solves the business problem.
Aside from the local team angle, what makes Espeo an especially good company to work with?
Important thing is that we have cross-industry experience with similar kinds of solutions that have been built to totally different needs. For example payment or map-based solutions. In those cases we are able to help our customers by telling about our examples from other industries — those may help to clarify the customer's understanding of the best practices in that specific case.
Our Polish development teams are experienced and have been doing professional software development for a long time. Generally we recruit only senior developers to keep our quality level high. Our developers visit every now and then in Finland and our Finnish customers have been visiting Poland. Paweł Rogowicz, the CEO of Espeo Software Oy's parent company in Poland lived in Finland for several years with his wife, so the Finnish ways of working are in the company's genes.
Conclusion
Hiring an external team to build new software or extend an existing team is a cost-effective way to create custom software. While Finland lacks qualified developers, Poland does not. Working with a development team allows you to focus your resources on building your business while experts handle the technical details. Working with remote teams has never been easier as collaboration tools get easier to use. Espeo has more than a decade of experience working closely with Finnish companies to deliver powerful, useful software. Whether you need a few extra hands on your existing team or need a full set of experts to create an app from scratch, consider project outsourcing.
Need a quote or to discuss a project? Contact us.
See also: